Five Channel Predictions for 2017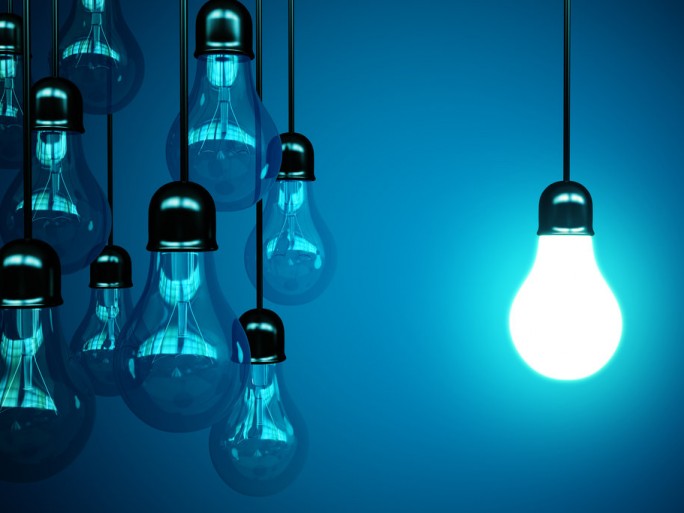 Five technology trends set to influence and shape channel opportunities throughout 2017
Inevitably, digital disruption continues to exert pressure on every organisation, forcing change on almost every level. When confronted with competitive advantage from 'born-in-the-cloud' startups, it's no longer the biggest against the smallest but the fastest against the slowest. For that reason alone, my view is that cloud will remain at the forefront of IT strategies and that networks will increasingly become more software-defined. A critical element of this infrastructure will be how the IT environment becomes massively multi-vendor and open, enabling the greatest degree of innovation while mitigating risk, handling contingencies and enabling businesses to evolve in line with changing market requirements and opportunities.
Here's a little more detail on five of the main technology trends for 2017.
Cloud
With disruption driving a greater take-up of cloud computing for accelerating innovation, service provision and delivery, my belief is that channel partners will focus on flexible, open, and cloud-based technologies like never before. Software-defined WAN (SD-WAN) will become the foundation for hybrid cloud transformation for enterprises, with many moving away from proprietary, MPLS VPN technology and dedicated hardware. It's a win-win solution. This new generation of agile and managed cloud-based I.T. services will drive cost-efficient enterprise and branch transformation, while SD-WAN enables SPs to diversify their revenue base and off-set the impact of already declining MPLS VPN revenues.
Open networks
No technology vendor has an answer for it all, so while we've already witnessed a market transitioning to open network architecture this year, we will see a significant uptake throughout 2017. Partners will increasingly adopt open, vendor-agnostic strategies. They will increasingly steer customers towards solution sets that deliver the interoperability, agility and flexibility needed in a fully future-proofed platform. They will also provide significant value-add in an end-to-end process whereby they recommend, model, build and support best-of-breed solutions throughout the network.
Security
The traditional defence-in-depth mindset will undergo a complete step-change. The accelerated growth of IoT and the vastly increased surface area of cyber threats will force network security to become more pervasive and software-defined (virtualised), with automation enabling networks to police themselves (and so reduce the risk of human error in this mission-critical space). As the market moves away from point solutions and towards software-defined threat analysis, detection and mitigation, partners will need to leverage their SDN/NFV experience and expertise to build bespoke security solutions that secure the whole network, not just the edge.
Automation
In 2017, more than any year previously, the vendor and channel community will drive network automation far deeper into the enterprise and SP stack, with those partners trained in virtualisation technologies at the forefront of transforming business infrastructure. By transitioning to a secure, agile, open and automated network environment, partners can enable every organisation to transform a commercial necessity into a powerful and cost-effective, revenue-driving strategic asset – one that can mitigate business threats and not only survive disruption but thrive on it.
Everything as a service
Within the enterprise, CPE will decline as Everything as a Service (XaaS) and subscription models become the norm. As a core strategy for simplifying enterprise I.T., the services model will enable vendors and partners to focus on and build software-defined solutions that drive down cost, while increasing flexibility and productivity. Partner solutions will rely less on hardware-based/CPE solutions and move to revenues that are subscription-based and SLA-driven. In parallel, proof-of-concept resources from vendors will also help drive up an understanding of the value that these new services models and collaborative relationships can deliver.
Taken as a whole, these trends represent a major opportunity for the channel to transform business economics. For me, however, central to any strategy are the benefits accorded to a business by embedding automation deeper into the I.T. environment. In a recent study for Juniper Networks, automation was shown to be essential for future competitiveness, with those organisations using SDN and NFV reporting significant competitive advantage and greater benefits and capabilities than they originally expected.
In 2017, software might truly end up ruling the world…
Anthony Webb is senior sales director, UK & Ireland channel and commercial sales at Juniper Networks
Read also :