Juniper Positions Security as Priority For Channel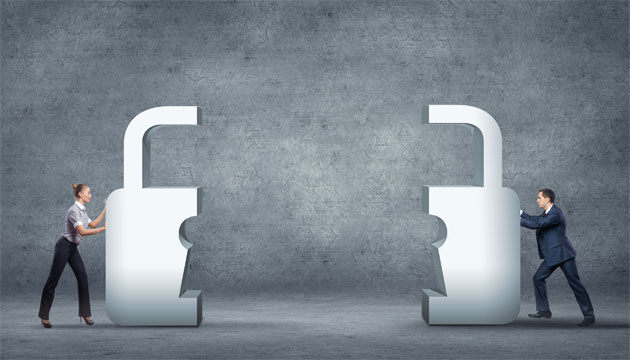 Juniper reports strong channel sales of its SDSN platform after renewed security focus
Juniper Networks says it is making security "a top priority" for the channel following the launch of its software-defined secure networks (SDSN) platform in 2016.
"We are committed to helping grow our channel partner's business with our software defined secure networks," Martin Hester, Juniper's head of channels and alliances in EMEA told ChannelBiz UK.
"Security is so complex now that individual point firewalls are becoming increasingly difficult to rely on. We believe it will be challenging for our customers to determine whether they have adequate endpoints and firewalls, or if they need to purchase more. The solution is to have security moving throughout the network, which is what we've done. Juniper's partners are crucial to delivering this narrative to the end user."
Double deal size
Hester says Juniper's SDSN solution offers a more consultative sell for partners, rather than a transactional standalone firewall sale. It also helps partners increase their deal size – some "at least double in size" – of services, Juniper hardware and software. He says it also creates an annuity based revenue stream from technologies such as its cloud-based Sky Advanced Threat Prevention (SKY ATP).
Following its renewed focus on security, Juniper reports the average deal size for security products in FY16 was 40 percent higher than FY15. Plus, the top 20 sales achievement partners sold 97 percent more in security in FY16 than FY15. Sales of the high-end SRX series (SRX5k Series) grew 28 percent YoY from FY15 to FY16, and the number of partners selling Sky ATP increased more than 50 percent quarter over quarter, for the last three-quarters of 2016.
Technology alliance partners
Juniper is also forging alliances with key technology alliance partners that integrate their technologies with the SDSN framework. These include Carbon Black, ForeScout, Netskope, CipherCloud and Aruba.
"Expanding our SDSN ecosystem will have a positive impact on our channel partners. As technology continues to evolve, customers need specialised technology that meets their specific needs. To help customers address this challenge, the channel is moving away from relying solely on a handful of large organisations in favor of multi-party alliances that supply solutions designed for specific use cases. Through these new technology alliance partnerships, Juniper will expand its unified security platform to include defence at the endpoint, cloud and external networks, with the aim of offering our channel partners even more solutions to solve specific customer needs," said Hester.
Juniper is running a Channel Security Roadshow in 20 locations throughout the first half of 2017. The roadshow includes hands on technical training for our partners and sales training outlining the benefits of Juniper's security solutions, who to sell them to within the end user and how to change the agenda.
The vendor is also holding its EMEA Partner Conference later this month, and it will focus on helping partners to transform their security practices, concentrating on 'Digital Cohesion', SDSN and how we help our customers to both innovate and protect their businesses as they transform.
Read also :